Why WordPress Hosting? WordPress powers 35 % of the websites. Mike Little and Matt Mullenweg in 2003 built WordPress the most powerful content management system that uses PHP, database and its supported by skilled, enthusiastic developers, designers, scientists, bloggers, and more.
You can create a website in a couple of hours without having to write a single code and also its very SEO friendly. If you encounter any issue you can check their support Forums and post the issue, you will be answered promptly.
Hosting For wordpress
You should choose a company who provide hosting for WordPress, as these website needs MySQL and PHP to install and also they need the latest PHP as WordPress development is very active. They release updates very frequently to fix the bugs and security vulnerability. So the WordPress hosting company must install the latest software needed for WordPress. WordPress hosting servers should have robust hardware, or it will result in frequent downtime
WordPress hosting free
Can you get WordPress hosting free, Yes you can, but as WordPress needs very robust hardware and most of the free hosting providers are not able to provide it free, they do have a free plan, but it have fewer resources and you would outgrow it soon and you will have to upgrade to the paid hosting plan of the provider, so it's better not to fall in the free plan trap and go for the best WordPress hosting provider.
WordPress hosting price
WordPress hosting prices is in range of ₹200/- Pm to ₹300/- Pm and most of them say its unlimited space, but when you read the terms of usage they will say that inodes are restricted to one lakh nos, one inode is equal to one file, so it's limited to one lakh files and not unlimited.
Other WordPress hosting company will suspend the account by way of resource abuse and will tell you to move to a VPS or a dedicated server. You need to understand there is no such as unlimited all these companies are luring you with the word "Unlimited", do not get yourself fooled, please read the TOS before signing for any WordPress hosting account.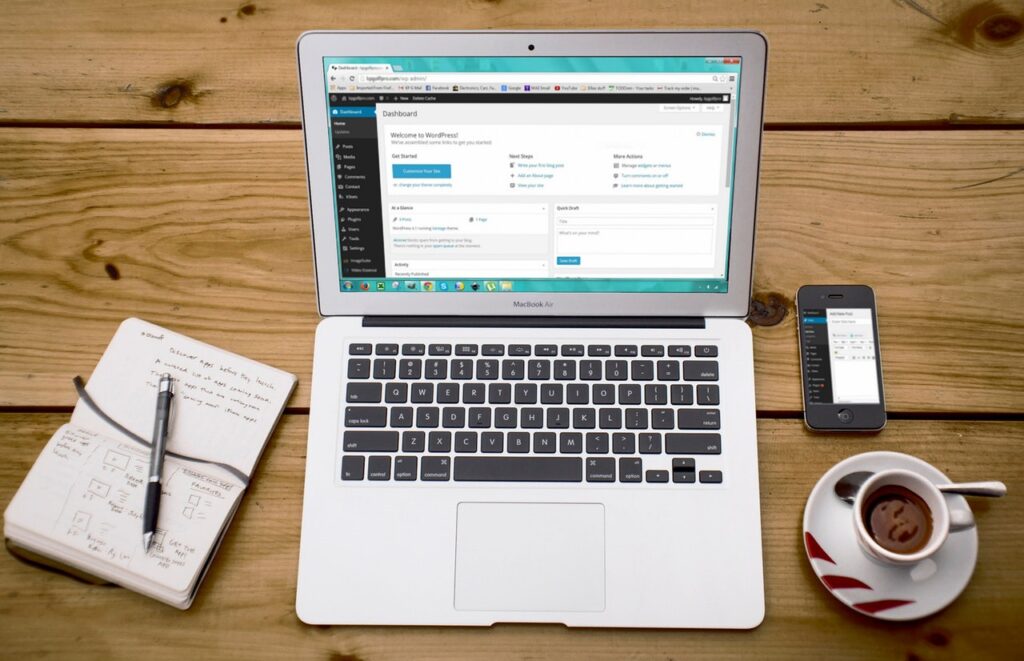 WordPress Themes and Plugins
WordPress themes are ready-made layout for WordPress, and you can customize them as per your need. The are many WordPress themes, and you can check them out at the WordPress site.
We recommend you two themes GeneratePress and Oceanwp, both these themes have both free and paid themes and are very well coded and have a tiny footprint. Both of them are there for years and have a very active development team that fixes and upgrades the themes as and when WordPress team upgrades WordPress.
Both the themes have complete documentation, and also they provide an in-depth guide on customizing their themes, please check their websites for full details. Both the themes are responsive, and they adapt themselves according to the screen size to provide a better user experience.
A plugin is a piece of software that seamlessly integrates with WordPress and provide additional functionality. There are lakhs of plugins available, think of a function, and you will find a plugin for it. There are many free plugins.
Must have Plugins for every WordPress Website.
Site Kit by Google is a plugin made by google for integrating its products in WordPress. By this plugin, you can integrate Google Analytics, Search Console, page speeds, Tag Manager and Optimize
Search Console: Understand how Google Search discovers and displays your pages in Google Search. Track how many people saw your site in Search results, and what query they used to search for your site.
Analytics: Explore how users navigate your site and track goals you've set up for your users to complete.
AdSense: Keep track of how much your site is earning you.
PageSpeed Insights: See how your pages perform compared to other real-world sites. Improve performance with actionable tips from PageSpeed Insights.
Tag Manager: Use Site Kit to easily set up Tag Manager- no code editing required. Then, manage your tags in Tag Manager.
Optimize: Use Site Kit to easily set up Optimize- no code editing required. Then, set up A/B tests in Optimize.
Smush Optimize your images turn on lazy load, resize, compress and improve your Google Page Speed with the incredibly powerful and 100% free WordPress image smusher, brought to you by the superteam at WPMU DEV!
W3 Total Cache (W3TC) improves the SEO and user experience of your site by increasing website performance and reducing load times by leveraging features like content delivery network (CDN) integration and the latest best practices.
Yoast Seo THE #1 WORDPRESS SEO PLUGIN Since 2008 Yoast SEO has helped millions of websites worldwide to rank higher in search engines. This WordPress SEO plugin helps you with your search engine optimization. Are you not entirely convinced? Yoast SEO is the favorite WordPress SEO plugin of millions of users worldwide!
Updraft Plus simplifies backups and restoration. It is the world's highest ranking and most popular scheduled backup plugin, with over two million currently-active installs. Backup your files and database backups into the cloud and restore with a single click!
Insert Headers and Footers Insert Headers and Footers is a simple plugin that lets you insert code like Google Analytics, custom CSS, Facebook Pixel, and more to your WordPress site header and footer. No need to edit your theme files!
MashShare A free Social Media Plugin, professional and highly customizable ecosystem for social media sharing and optimizing of your valuable content.
You can check your website speed at GT metrix, it will show you speed and ways to optimize the site, you can optimze the site with the help of two plugins smush and w3 total cache.
With both these plugins and Gt Metrix you will be able to make the site pages load at lightning speed, this will help you in ranking your website higher in search engines. Also it will enhance the user experience; you will find the better engagement of users on your sites. Gt METRIX score above 85% is to consider good, so please optimize all your pages to this level.
I hope that my article will help you in selecting the fastest WordPress hosting. Please provide feedback with this will help me to improve.
Check out our other blog post about finding right Webhosting company and also if you want to resell hosting services